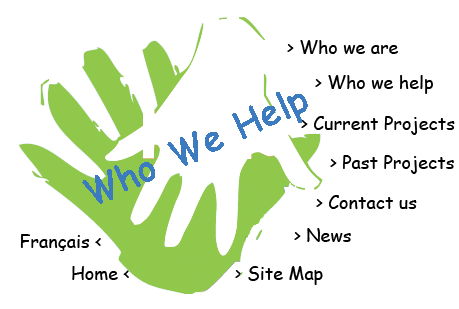 Corporate :
SPC works with Boards and Top Management of Corporate to help them formulate a Manpower Strategy, Talent Acquisition Strategy, Building up a leadership and functional team. SPC also advise on the efficacy of HR processes and help design a HR process to improve productivity and align HR metrics of the organization to the overall organizational goal.
Social Sector Organisation :
SPC is presently the leading HR and Consulting organization for the Indian Social Sector. It services the key international organisations operating in India like UN, other Multilaterals and Bi-laterals and domestic NGOs across the country. SPC helps the Social Sector organisations in hiring the sector specific talent and skills for the Programmes, Outsource the Project based business activities and processes in HR, Finance and Logistic areas and provide need based consulting in improving organization efficiency, training and process improvement areas. SPC also undertakes Social Research, Monitoring and Evaluations. SPC has in-house and empanelled consultants with sector specific consulting and programme implementation skills at senior level in Health, Education, Livelihood, Sanitation and miscellaneous Government Programmes. SPC has worked with most of the major organisations working in Social Sector in India and has an unmatched understanding of the talent pool and HR need of the sector.
PSUs :
SPC mostly worked with the PSUs in the consulting areas like Performance Management and other HR process improvement areas. SPC also provided need based training to the PSUs in India. SPC can help PSU with Audit of their current practices to formulate a suitable Process, tool or Startaegy to help them become more market aligned, relevant to the ecosystem the PSU operates and lead the open competitive market.
CEOs :
SPC consulting solutions supports the CEOs to see their business and organization with an independent views with critical analysis and identify leverage parameters to improve the organisation's bottomline. SPC mostly helps in HR Consulting and talent acquisition strategy but work along side the CEOs to implement them with continuous evaluation. CEOs can trust SPC to help them identify and hire the most suitable leaders in their team.
HR Functional Heads :
SPC predominantly works with the HR Heads of the organisations as majority of it's works relates to Human Resource requirement of the organization. SPC can assist the HR heads as their independent extension in adding value in hiring strategy, outsourcing transactional HR activities and validating the HR work processes though audit and interventions. SPC has more than two decades of HR experience in many organisations, which can benefit the HR functional heads to make their HR functions more leaner and smarter.
Job Seeker :
SPC continuously hires for different positions in Social Sector as well as Indian Corporate sector. Also SPC maintains a captive databank of applicants for the different sector as per the client's business domain. All services to Jobseeker are free of charge. If you are looking for a change in career, you can connect us through SPC Twitter handle, Facebook and Linkedin and post your resume and feedback. You can also share your resume to us by writing to contact@spc.co.in.